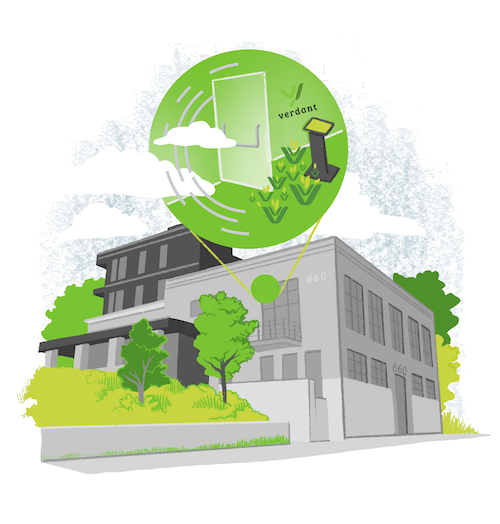 IT EXPERIENCE YOU
CAN COUNT ON
OUR GOAL: USE TECHNOLOGY TO HELP YOU SUCCEED
Verdant TCS delivers proactive, sustainable, and secure IT environments for businesses of any size. Located in Grand Rapids, Michigan, we've designed our compliance-centered IT services to help you stay ahead of the curve with current technologies, make your IT solutions more efficient and intelligent, and reduce costs so you can invest in your business' growth.
Over our 35-plus years of serving leading banks and businesses, the IT landscape has become increasingly difficult to navigate. The constant evolution of technology, the ever-changing compliance environment, and increased cybersecurity threats have fundamentally changed the way businesses operate.
Our managed IT, cloud, and consulting services allow you to stay ahead of technology changes, security risks, regulatory changes, industry guidelines, and more.You can have peace of mind knowing your data, customers, and brand are all properly protected.
Let's start planning for your future.
YOU BELONG AT VERDANT TCS
We are regularly looking for talented and motivated individuals to join our roster of creative problem solvers.
Verdant TCS is proud to be an equal opportunity employer. All qualified applicants will receive consideration for employment without regard to race, color, religion, gender, gender identity or expression, sexual orientation, national origin, genetics, disability, age, or veteran status. Verdant TCS is also committed to compliance with all fair employment practices regarding citizenship and immigration status.
STAY INFORMED ABOUT IT TRENDS
Our blog discusses the latest tech news trends and how they might impact your business.
THE RIGHT TECHNOLOGY FOR YOUR BUSINESS
Verdant TCS partners with a variety of top technology companies to provide you with leading IT and cloud solutions.